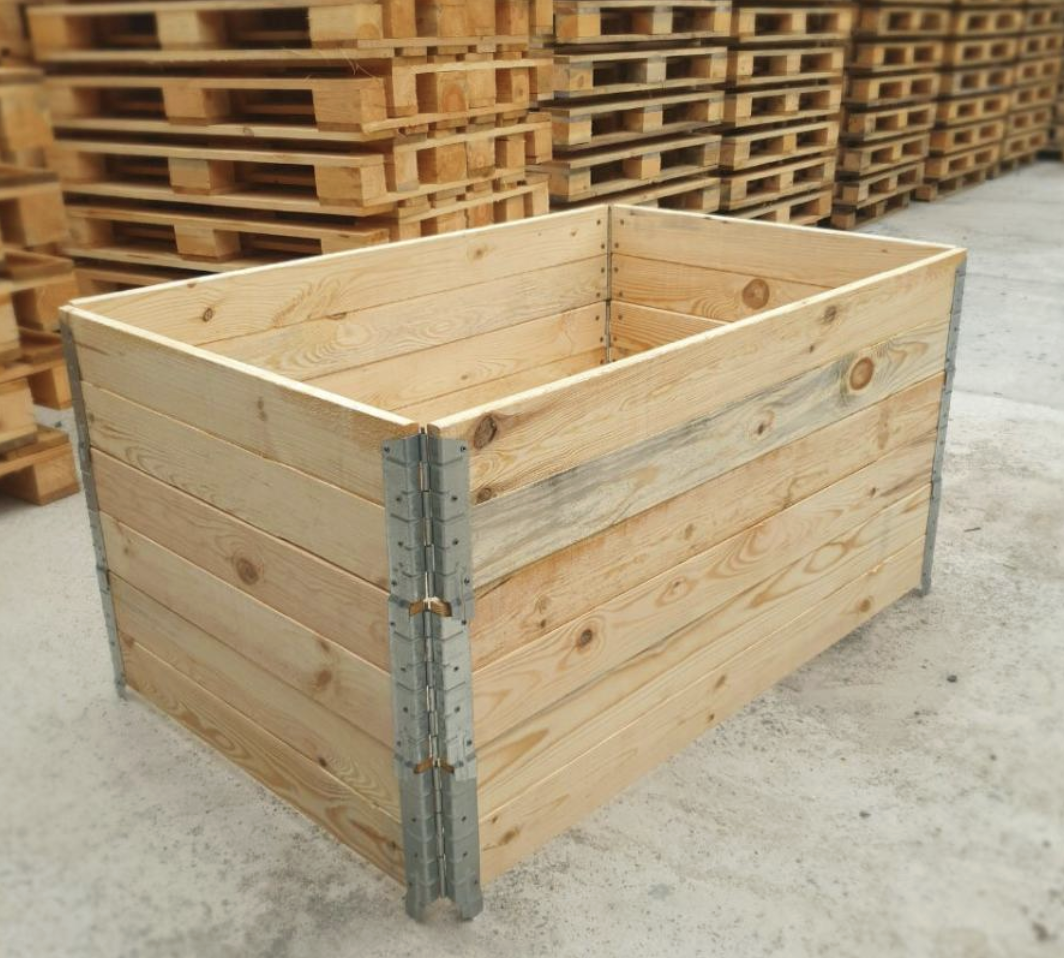 Fraser Valley Pallet Collars
Welcome to Fraser Valley Pallet Collars, where innovation and sustainability converge in the form of an essential everyday utility. If you've ever pondered upon the potential of pallet collars beyond conventional storage, you've landed at the right place. Our pallet collars are not just tools but a testament to what's possible with creativity, quality materials, and dedicated craftsmanship.
Deep Dive Into Our Offerings
Crafted from the heart of British Columbia, our pallet collars are an embodiment of finesse and functionality. The materials we use, SPF (Spruce Pine Fir) wood, are known for their unparalleled durability and aesthetic appeal. Now, couple that with our meticulously designed metal hinges, and you have a pallet collar that's not just resilient but also versatile. This perfect fusion ensures that our pallet collars are adaptable, long-lasting, and primed to cater to a multitude of applications.
Why Choose Fraser Valley
Our unique selling proposition is our commitment to quality intertwined with versatility. We've carefully analyzed the market, understood the gaps, and have come up with a product range that's tailor-made for diverse needs. While our pallet collars seamlessly fit into the conventional storage narrative, their usage goes way beyond.
For the Green Thumbs: For those who have a penchant for gardening, our pallet collars can be easily converted into raised garden beds or compost bins. This not only aids in creating a sustainable gardening environment but also adds a rustic charm to your green space.
Business Solutions: If you're in the business of storage, warehousing, or transportation, our pallet collars are the answer to efficient, safe, and stackable storage solutions. Additionally, for events, these collars can double up as makeshift tables or protective shields, adding utility with an aesthetic touch.
DIY Projects & Customization: Understanding that one size doesn't fit all, we offer individual components. From robust metal hinges for tailored projects to individual SPF boards, we cater to DIY enthusiasts who like to give their projects a personalized touch.
Let's Talk Partnerships
As a community-focused brand, we believe in the power of collaboration. Whether you're a local store owner or an entrepreneur, we offer a multitude of partnership opportunities:
Local Storage: We provide the products; you provide the space. Store our pallet collars, facilitate sales in your community, and earn a substantial commission on each sale. Great option for small towns across BC and the rest of Canada.
Joint Ventures: Let's co-create value! Feature our pallet collars in your brick-and-mortar establishment, be it a cafe, store, lumber yard, or workshop, and watch as the customer footfall increases, enriching both our businesses.
What Sets Us Apart?
Sustainable Focus: We are proud to be deeply rooted in Fraser Valley BC, championing the art of local craftsmanship. We're not just selling products; we're selling a sustainable vision, an ethos.
Digital & Physical Presence: Our website is a repository of DIY projects, customer reviews, usage guides, and more, ensuring that our community stays connected and informed. Additionally, thanks to our trusted partners, our products have a robust presence across BC and Canada.
Investor Friendly: To our potential investors, we provide a business model that's robust, scalable, and in tune with global sustainability trends. With diverse revenue streams, we ensure a venture that's lucrative, fun, and fulfilling.
Made by Canadians: In a market saturated with imported products and inferior workmanship, it feels good to buy products made in Canada by Canadians for local consumers and business owners in communities across the country.
Your Next Step
Fraser Valley Pallet Collars is on a mission to reshape the future of pallet collars, making them indispensable for modern needs. As we continue on this journey of transformation and innovation, we warmly invite you to be a part of it.
For sales inquiries, service requests, partnership opportunities, or any questions you might have, please don't hesitate to contact us. Let's shape the future together, one pallet collar at a time!
email us for sales, service, parts, rentals
---
FAQs About Pallet Collars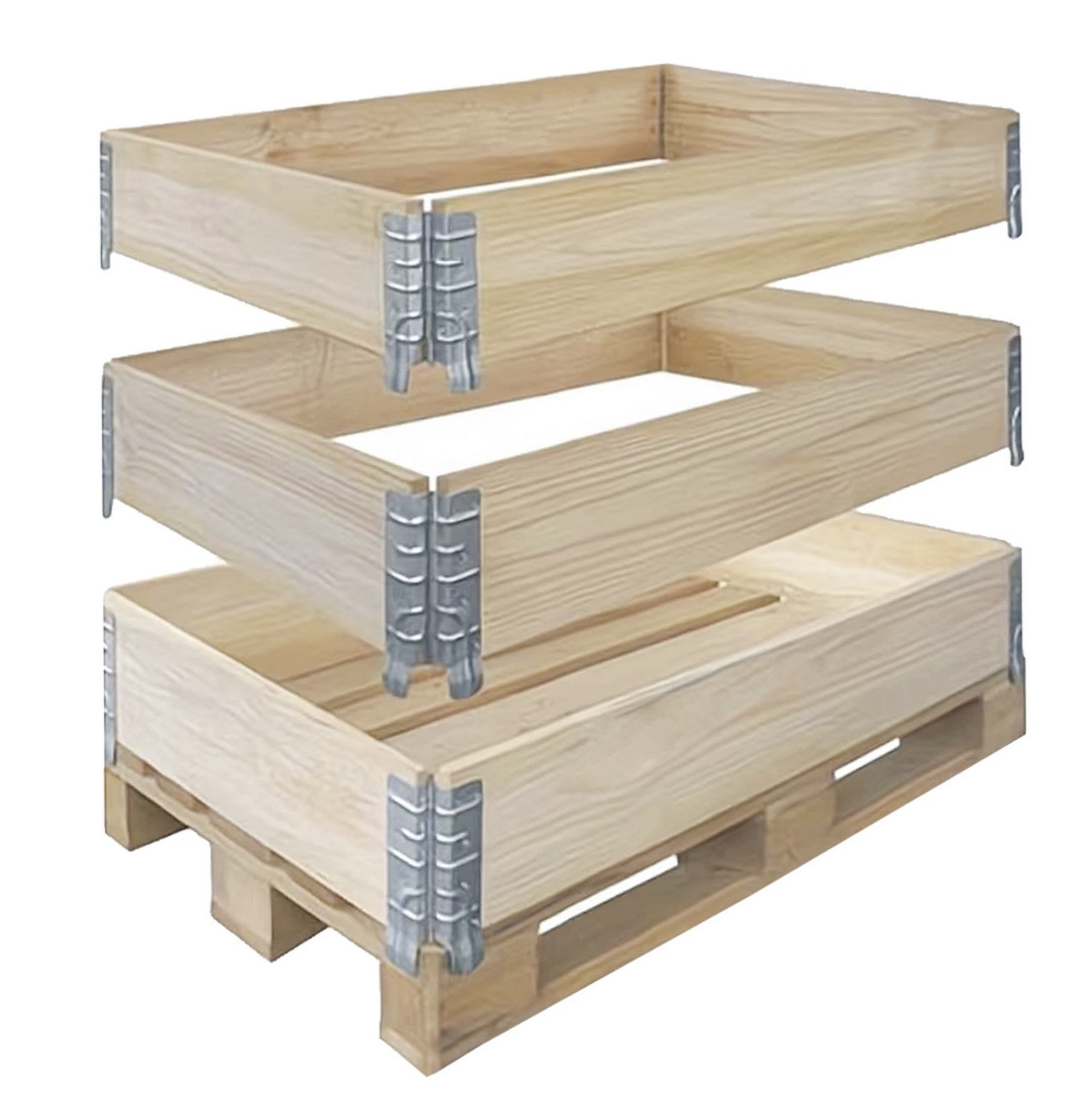 Fraser Valley Pallet Collars operates on the ancestral lands of the Musqueam, Tsleil-Waututh, Squamish, and Sto:lo nations in the Lower Mainland and Fraser Valley. We deeply respect their enduring connection and stewardship of this territory, and we're grateful for the opportunity to conduct business here.